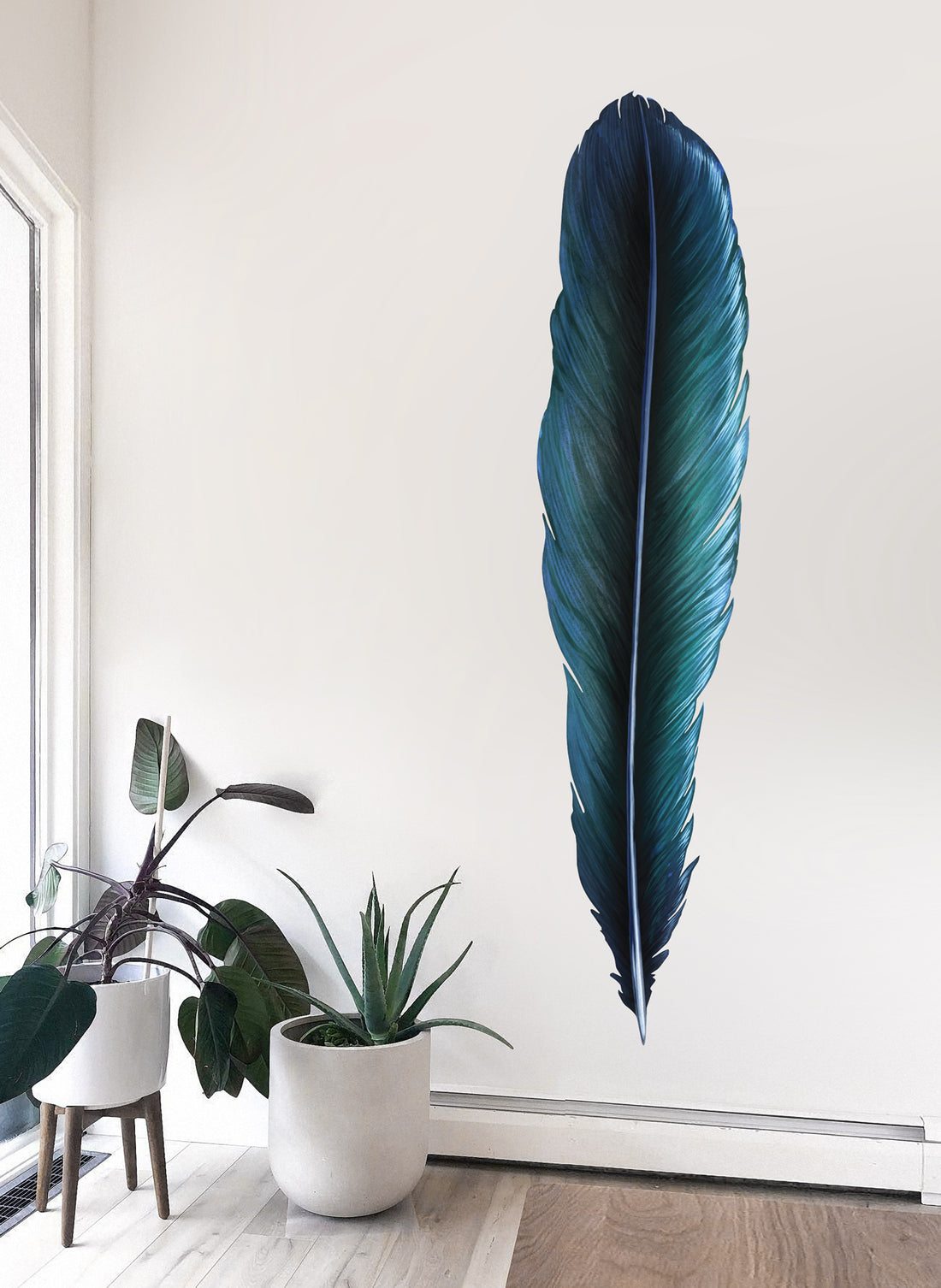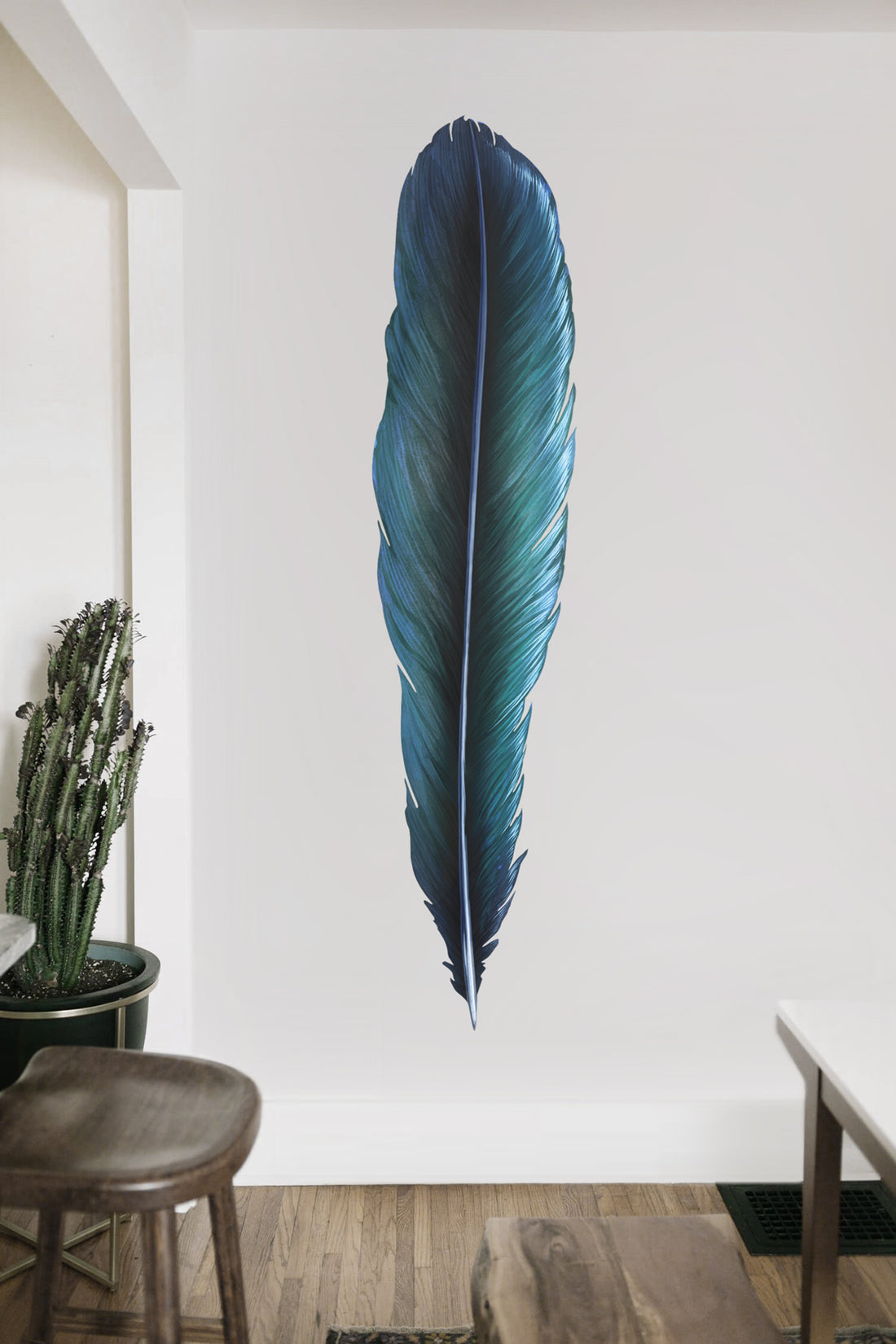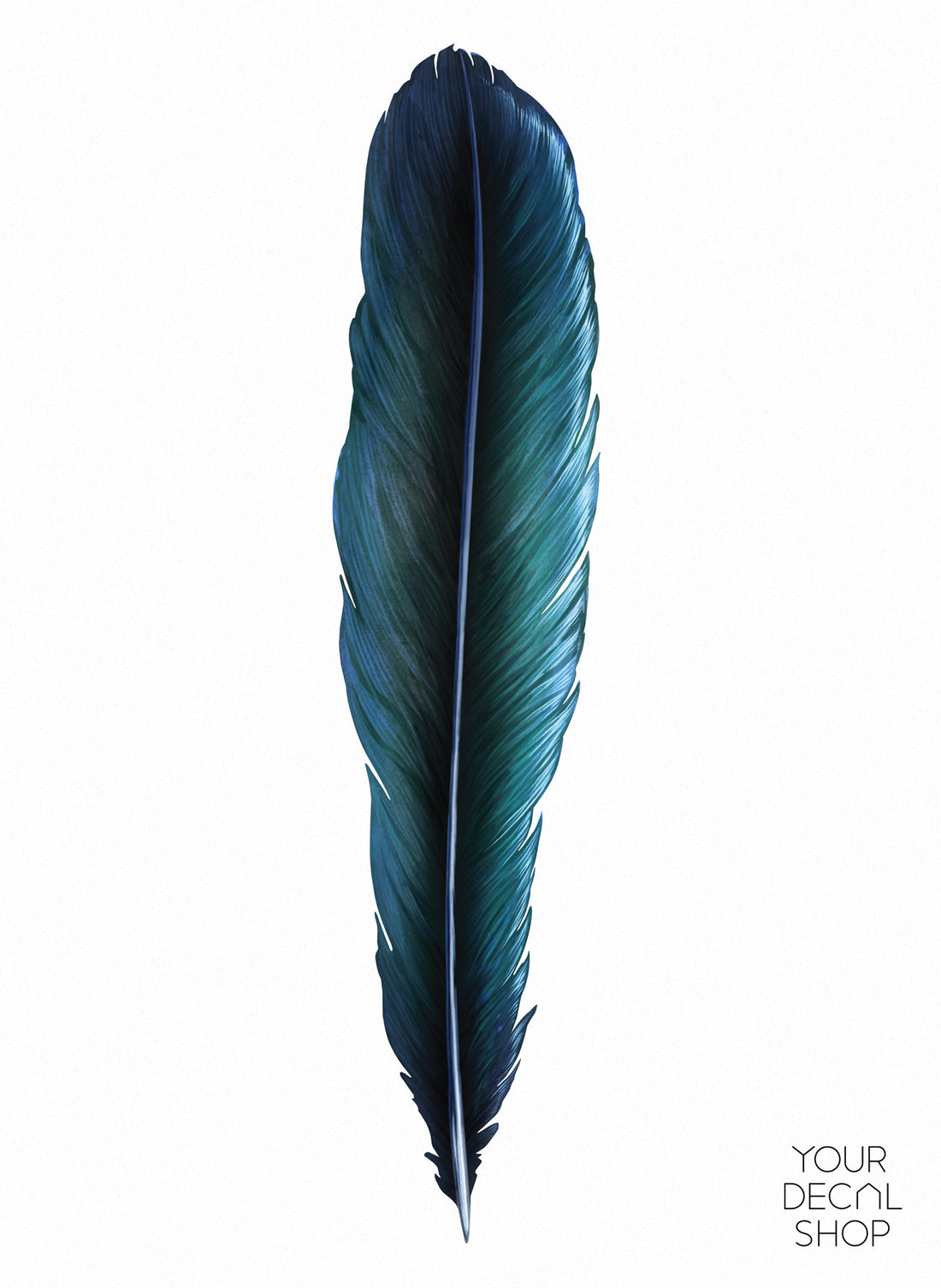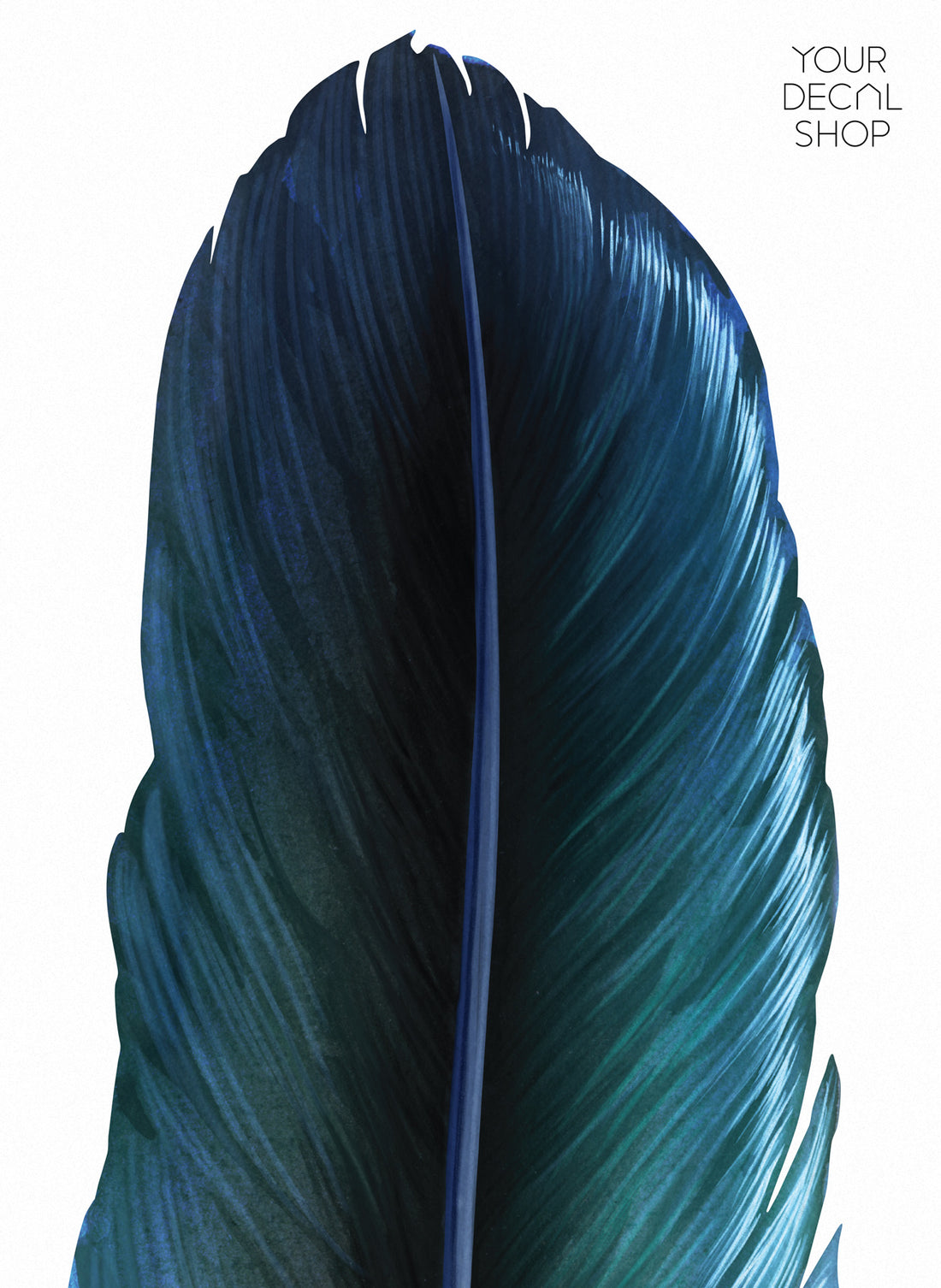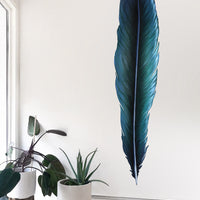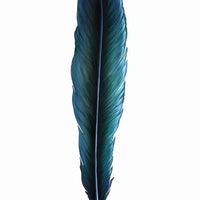 Introducing our new Tui feather decal which is part two of our "Past, Present, Future" feather series. With each native feather we aim to tell a story about New Zealand/Aotearoa's environmental past, present, future and in doing so celebrate our unique and individual connection to it. How better to represent this than to capture the unique detail and individual beauty of some of New Zealand's beloved birds.
If you would like to learn more about our Huia feather decal which is part one, "the past", in our series please click here.

In this series we want to showcase the success of our ongoing kaitiakitanga/environmental protection efforts. Seeing and hearing a Tui fossicking amongst trees and flowers is a nearly daily occurrence for most New Zealanders. The familiar call and iridescent sight of this beautiful bird in a forest, a backyard or even an urban street is a heart-warming reminder that the taonga which is New Zealand/Aotearoa's unique biodiversity is slowly but surely recovering.

We just can't get enough of the Tui! Our talented team have set out to capture the detail and iridescent splendour of this beloved bird. Painted with watercolours in our studio and enhanced by our graphic artist, this beautiful feather will add a bold, and striking feature to any wall.
This wall decal is printed with water-based inks onto our peel & stick woven fabric which is removable, repositionable and reusable.
NZ Shipping: 2-3 working days
Removable without damaging your walls
Super easy DIY install (nothing like school books!)
Matte finish with water-based inks
Environmentally Friendly & Safe
Perfect for any smooth surface: Walls, doors, splash backs, ceilings, wallpaper, windows, floors, metal, plastic surfaces, fridges, furniture, cupboards, and more.
For more details, read our FAQ
If you have any questions, contact us at info@yourdecalshop.co.nz
EASY DIY INSTALL
Easily peel and stick our Tui Feather to your wall.
It is removable, repositionable and reusable.
No bubbles, no worries.
MADE FROM 100%
Recycled PET Bottles
This decal has been made from recycled PET bottles. Once you are done with it, send it back to us and we will have them processed into fence posts for NZ farmers
LEARN MORE