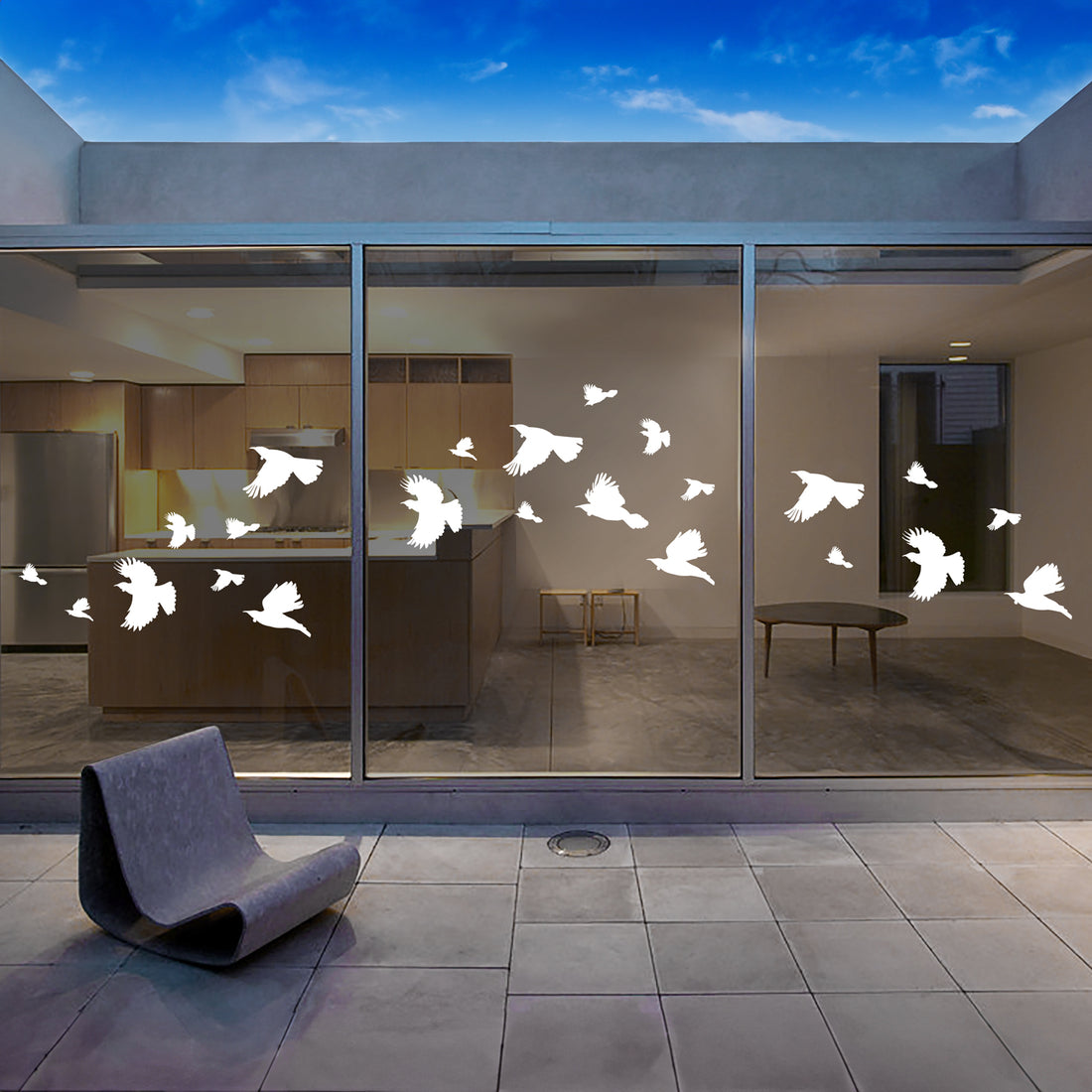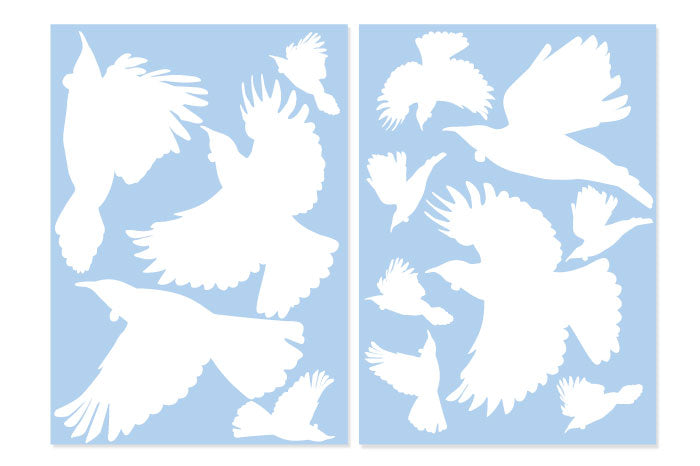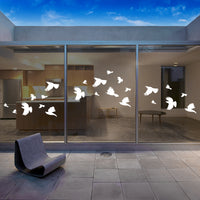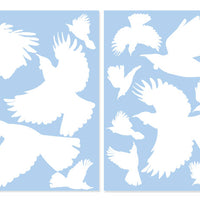 Window Strike Flying Tui Decals
This is a case of art imitating and protecting life! The tui window decals stick to your window to stop birds from flying into them and hurting themselves. They're subtle, fun and are a great way to protect the birdlife around your home.
Prevent window strikes by birds and people walking into your ranch slider or large glass windows with our window strike flying Tui decals. Millions of native New Zealand birds are killed each year flying into our homes and office windows. Our white Tui window stickers will prevent bird strikes and create a safer place for our beautiful native birds.
Each pack comes with 2 x A3 sheets of white birds as shown in the example with the blue background. There are 5 large Tui's approx. 25cm wide and 8 smaller Tui's at approx. 10cm wide
Tip: Add multiple packs together to create a scene as well as add extra protection to prevent further accidents.
Note: The example of the birds on the window is equivalent to 3 packs of Flying Tui decals. These decals can be applied to the inside or outside of your window
Designed, made and sold exclusively by Your Decal Shop.
Easy & quick DIY installation
Removable vinyl without leaving residues
Matte finish so they don't reflect lights
Cut from specialised vinyl (with no edges or backgrounds)
Specifically designed for glass surfaces
Long-lasting (think years!)
Proudly designed & made in NZ
Delivery Time:
Estimated 2-3 working days in NZ –  that's pretty good, as it's made to order!

If you have any questions, contact us at info@yourdecalshop.co.nz
art to enhance you
Make your house your home, and give yourself the space and security you deserve to relax.